You may want to embed a form into your site, and it will launch automatically as soon as your website is opened. To do that, select the needed form and go to the "Share" tab.

On the page that will open, choose the "POPUP" method.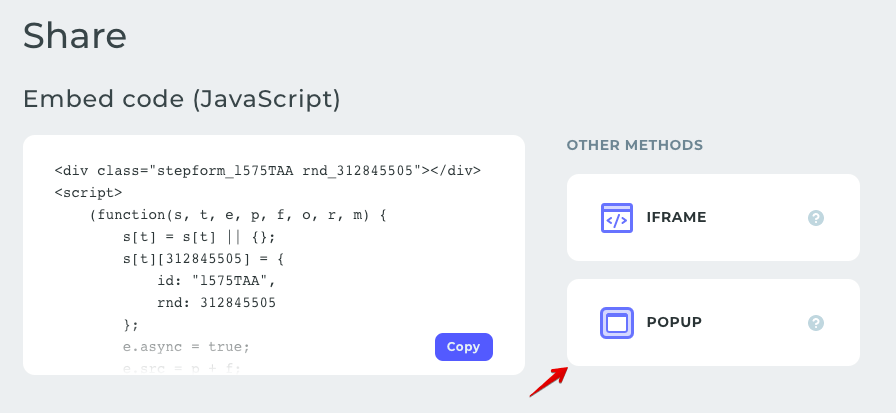 Also, you can configure the timing and frequency options — when the popup opens up and how often it reappears.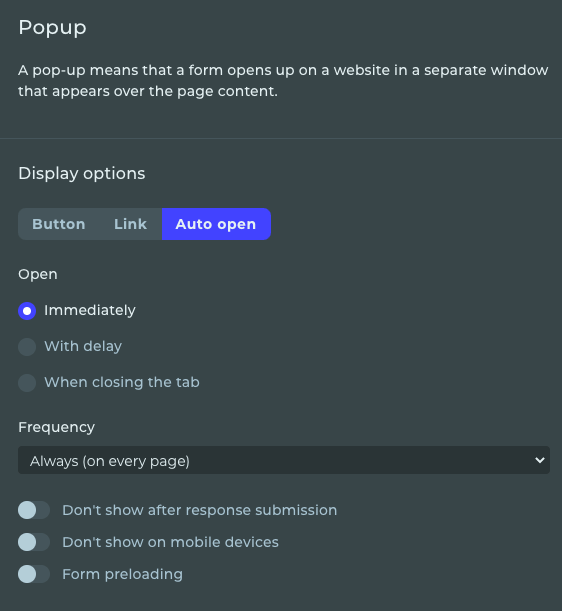 Once you've configured everything you wanted, copy the embed code and paste it into your website.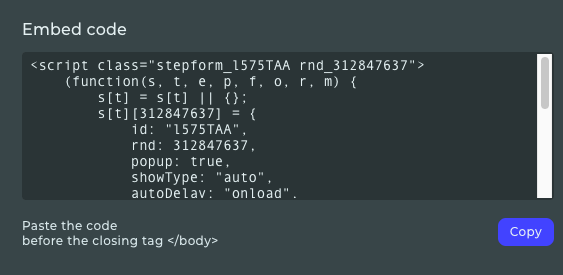 Please note that you need to paste the embed code before the closing "body" tag on your website.