Our affiliate program allows you get paid for inviting new users to stepFORM and can be a perfect solution for webmasters, bloggers, web-design studios or owners of popular platforms.
We offer:
40% commission on all payments made by the users you referred
analytics system
on-demand payouts (from $10)
fast technical support
Terms:
it is forbidden to use contextual advertising
it is forbidden to use spam methods
it is forbidden to use CashBack, ClickUnder, PopUnder or brand context
your site must not violate the laws of the state of your citizenship
your site does not violate copyrights, trademarks, patents, or other proprietary rights
---
To get started, go to your account stepFORM — Profile — CPA.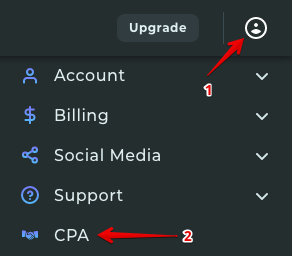 Then you will be taken to the affiliate program page.