Interested in knowing what your clients think about you? If your answer is "yes", look no further, a feedback collection form is something that will help you!
A small backstory...
Analyzing the engagement metrics of different sites, one can notice that client reviews have a powerful impact on the conversion rate. It's no wonder. For example, let's take a look at the case of a café website. When a person visits it for the first time, they are most likely to look for a menu, pricing and reviews.
Without a doubt, a potential client can read a description of who you are and what you offer on the home page, but that won't give 100% assurance that your café is worth visiting. As a rule, people tend to trust the word of mouth about a certain place. This also applies to other types of business. When going through reviews, a potential client forms an opinion and decides if they want to make an order or not. Clients want to be sure about you in order to make up their minds to buy something, especially if your products or services are new to the market or very hard to find.
On top of this, the new techniques and methods of marketing are appearing, and we can take advantage of them. One of those is finding out what clients think about you, your products and services using an online feedback collection form. Read on to learn how to create one and receive coveted reviews from your clients.
Feedback Form Creation Guide
Let's start with the heading. Click on the "+" sign and scroll down until you find the "Message" widget.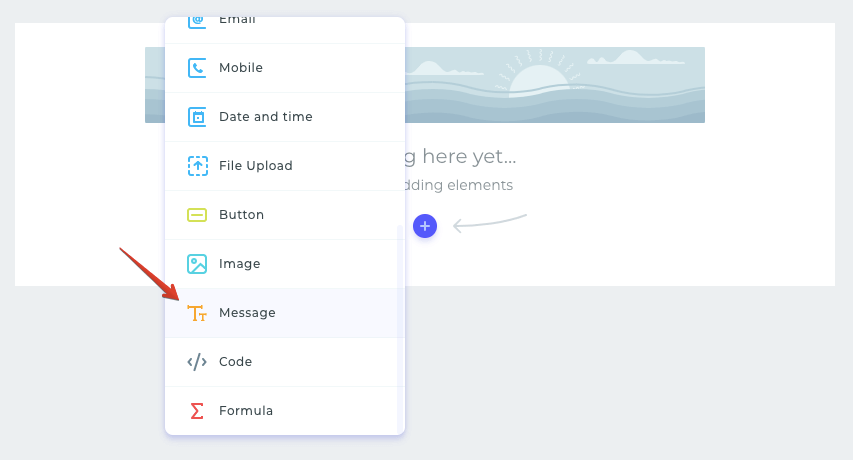 Next, edit the text to your liking: change the font and adjust the paddings. Thanks to flexible settings, which give an opportunity to achieve the perfect look and feel, you see the desired design straight away: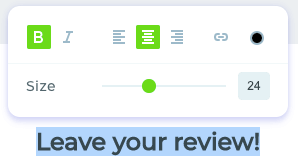 Add a text field where a client will enter their name to and make this field required. You may also want to add a tooltip for extra help.
After that, add a field for entering an email address (or/and phone number) to contact this client later on (you can also make these fields required):

1st option
Create a multi-line text field where a client will add the review: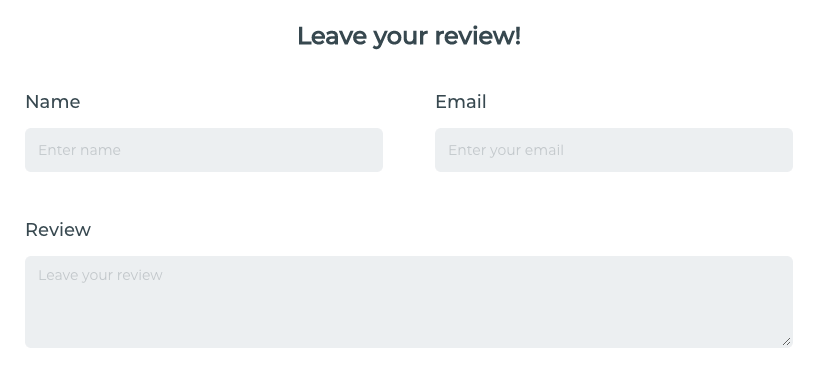 2nd option
Add the "Rating" element so that your client will be able to assess products and services that you offer.
The builder offers the opportunity to adjust the scale, so you can choose the needed number of marks you want to display. At first glance, it may seem that this widget isn't necessary, but it should be noted that thanks to it, we see the direct evaluation of the product.
In addition, the majority of people don't want to bother and leave text reviews. For them, it's much easier to click the stars in the rating. Also, the form with a rating widget is more visually pleasing.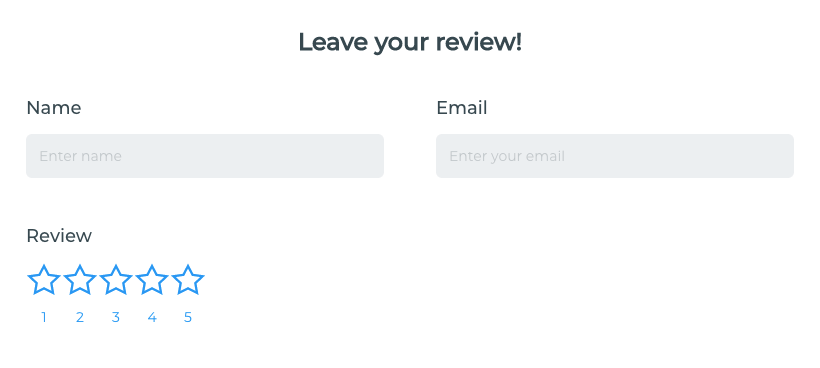 Next, navigate to the settings and activate the email feature to receive notifications.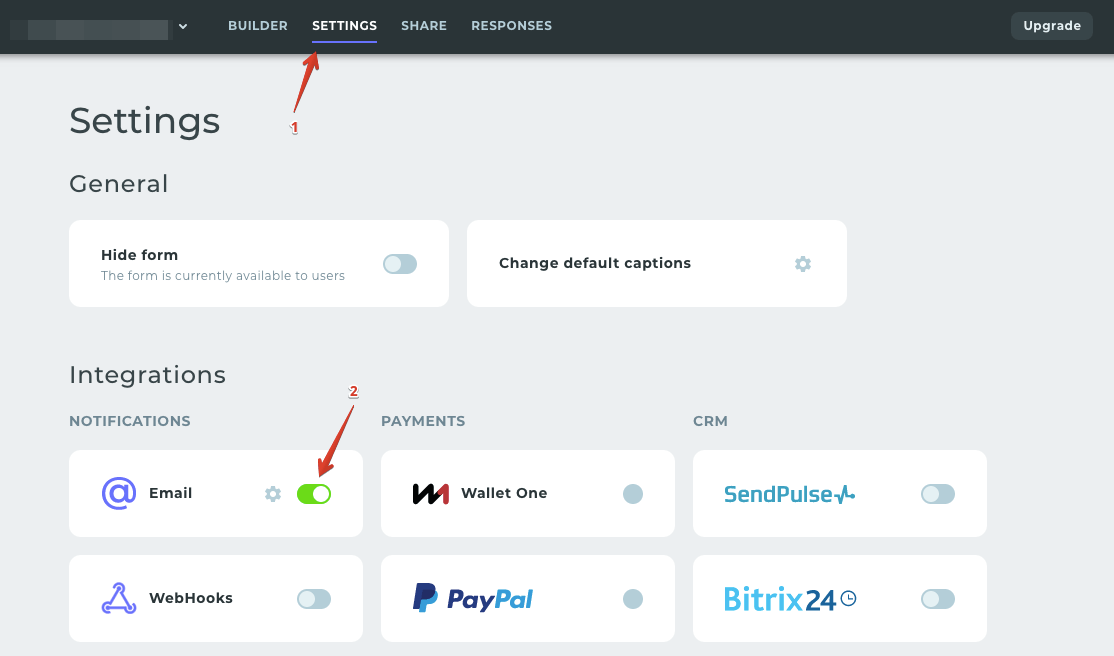 In the builder, you may configure the settings in such a way that you'll get email and sms notifications. On top of this, you can customize the template for notifications according to your needs: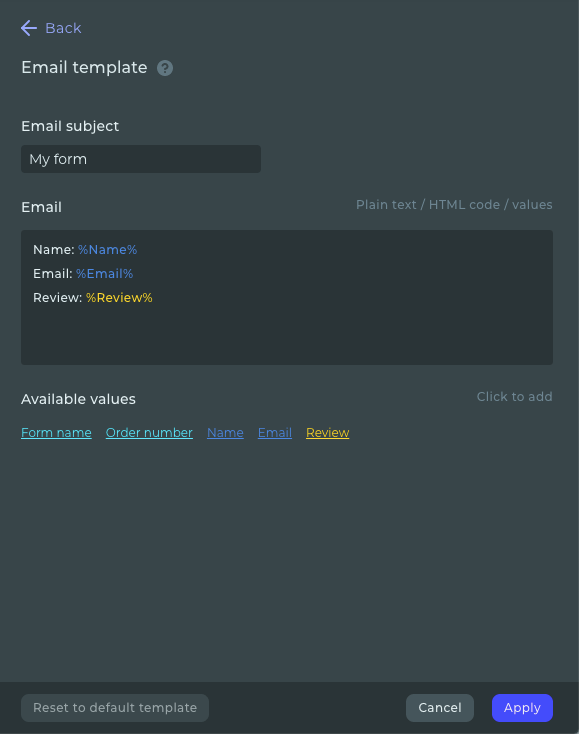 Last but not least, adjust the form design by choosing the font, form width and color scheme.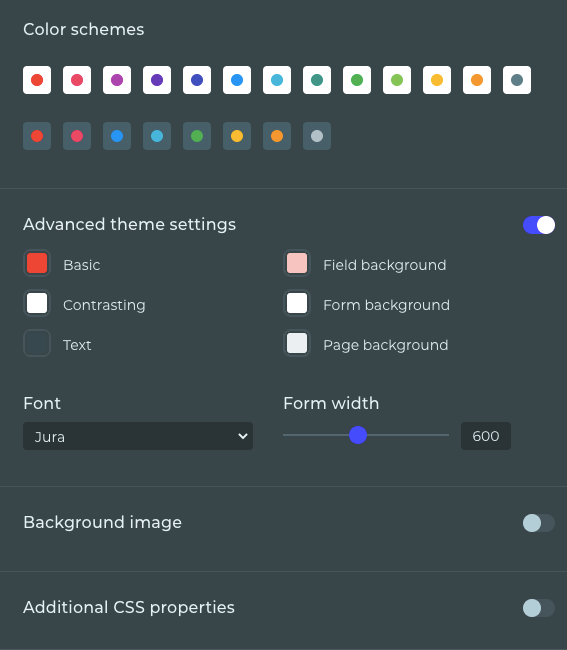 The form is all set. Enjoy!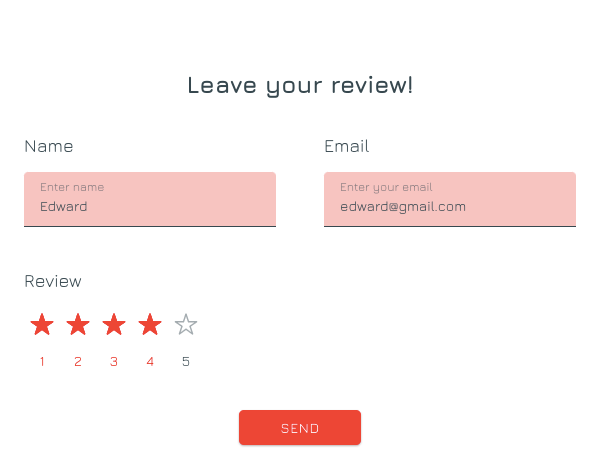 Conclusion
A feedback collection form can be a great way to increase your conversion rates, and, therefore, improve your business. By analyzing the reviews, you'll see if your company is on the right track and what tweaks should be made to boost its performance.